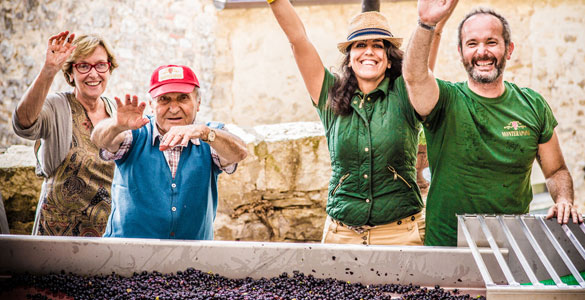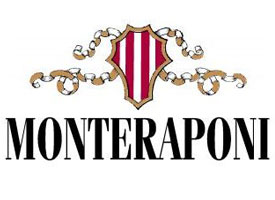 The farm extends for 230 hectares in a natural amphitheater facing south and sheltered from the winds that blow from the north. The vineyards are spread over 12 ha, the olive grove on 8 ha and the remaining are centuries-old woods of oak and chestnut trees that surround the winery, making it isolated and protected.
During the harvest, which generally begins around the first week of October and is exclusively manual, the small boxes of maximum 20 kg capacity are emptied on a conveyor belt and immediately washed. The grapes very slowly arrives at a particular destemmer coming from Burgundy built for delicate grapes type such as Sangiovese or Pinot Noir. Immediately after, the grapes are selected on a vibrating sorting table where only the best are intended for pressing. A delicate pressing that guarantees the integrity of the skins (Demoisy method). The must is transferred into the concrete tanks through a peristaltic pump.
This is followed by spontaneous fermentation in concrete tanks partly vitrified and partly in pure cement, without the addition of selected yeasts or temperature control. Once the malolactic fermentation has taken place, after racking, the already cleaned wine is transferred to large barrels, 80% of French wood and 20% of Slavonia, for refinement. Once the various refinements according to the wine are finished, taking advantage of the slopes, the wine returns to the concrete tanks where it naturally decants before bottling.
The whole process is personally followed by Michele Braganti, the third son of the Braganti family, thanks to him the company began to live and produce quality wine. Arriving in 1997, without any experience, he devoted himself body and soul first to the sale of grapes and then to the production of wine since 2003. Since 2007, the precious refinement of Maurizio Castelli's team accompanies us in the unique goal of producing highly territorial and traditional quality wines. The company is certified organic, both for wine and oil.